Winner of the 2016 Morpheus Award: Spy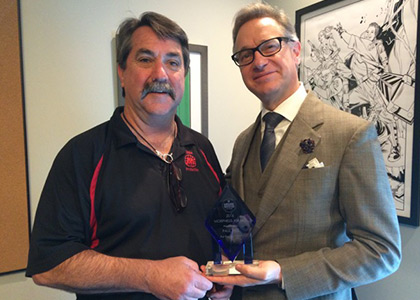 After years of serving the Los Angeles area, we love the movies! This is why we created the Morpheus Award. This award was created to celebrate the accurate use of security technology in films. For 2016, we awarded Spy, the action-comedy directed by Paul Feig and starring Melissa McCarthy, Rose Byrne, Jude Law, and Jason Statham. Not only is this film action packed and full of laughs, but it actually uses realistic security technology, which adds an interesting element to the film.
Spy's Accurate Use of Technology
Unfortunately, when it comes to parodies of spy movies, they tend to make comically unrealistic devices that are created to make the audience laugh. With Spy, director Paul Feig decided to go into a different direction. He allowed the actors to be funny and simply used realistic technology that spies would actually use. We appreciate that the movie creators decided to do this instead of using silly devices for the sake of easy laughs.
Awarding the Morpheus Award
Don Moore, our founder and president got the chance to meet with Spy's director Paul Feig. We awarded Mr. Feig with our Morpheus award and we were able to get a snapshot with him. We are looking forward to seeing what films are produced in the upcoming year that use accurate security technology and devices and what films will be in the running for next year's Morpheus Award. Congratulations again to this year's winner Spy!
Social Share