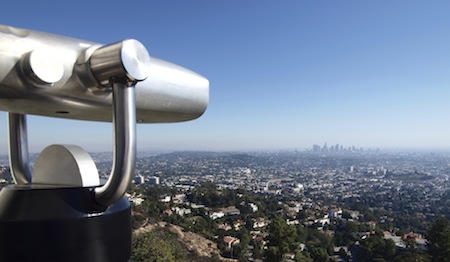 Being a Los Angeles-based company, we know that awards season is the most important season. This is when actors, directors, writers, musicians, artists, and producers, receive the accolades they deserve from their hard work. However, this can also be the most dangerous time of year for individuals in show business.
Issues with the Awards Season
Burglars know that when the Hollywood Hills are filled with limos, they are also filled with empty houses. In preparation for the Oscars, the Grammys, the SAG awards, the Writer's Guild of America Awards, and many other ceremonies, nominees have been announced publicly, so burglars know exactly what homes will be empty. There are usually after parties after the ceremonies, so burglars know that the homeowners will be out of the home for very long periods of time.
Burglars usually do not go after the famous stars, they usually target directors and producers. Moore Protection has helped many owners of large estates protect their homes. We still see robberies happen every year, often because of small mistakes that homeowners make. Make sure that you keep your home alarm system armed whenever you leave your home. Remember these tips to keep your home safe during awards season.
Make Sure Your Housekeeper or Assistant Knows How to Arm Your System
Most individuals in show business are frantically running around all day to get ready for the evening's ceremony. Then they leave their home in their limo, leaving their housekeeper or assistant to finish up some work and lock up the home. If the housekeeper or assistant does not know how to arm the alarm system, they may not do it, leaving your home unprotected.
Before the awards season starts, if you fully trust your housekeeper or assistant, show them exactly how to arm the system. Have them practice arming it just so you know that they can do it. If you do not fully trust them yet, just be sure that you are the last person to leave the house and always arm the alarm system.
Have a Protection Professional Check Your System
Schedule a consultation with a home protection professional. Often protection companies will do a consultation even if you did not receive your alarm system through them. A professional can check your system to ensure that everything is working properly. They can also advise you where your home could use some extra protection. Before you spend your evenings at all the awards ceremonies and parties, ensure that your home protection system is working properly.
We take home protection very seriously during this time of year. We try to remind industry professionals about security in film through the Morpheus Award. This award is used to remind individuals working in the film and music industries to arm their systems any time they are away and specifically during awards season.
Without fail, film and music industry professionals get attacked each year during awards ceremonies. Make sure that you are not one of them. Make sure that your system functions properly and is always armed when there is no one in the house, especially when you are leaving for hours at a time.
Social Share