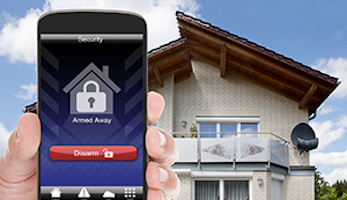 Home security is a major concern in the summer months when people are vacationing and leaving their homes unoccupied for weeks at a time. Even if you're only leaving for a few days, it can be nerve-wracking not knowing whether your home and belongings are safe. Fortunately, there are steps you can take to prep your home for whatever your summer has in store.
Home Security for Summer Vacations
In order to fully enjoy your time off, you shouldn't be worrying about home security. Follow the tips below to ensure that your home and belongings are safe and secure, no matter where you go or for how long your home is empty.
1. Don't Tell Everyone About Your Vacation
While a summer vacation is certainly exciting, it's wise to keep it mostly to yourself, and this extends to social media. If you are advertising the fact that you are going to be gone for a set number of days, potential burglars have a much easier time finding out and targeting your home during the time they know it will be empty.
2. Find a Trusted Friend or Neighbor
While you shouldn't tell everyone about your vacation, you should definitely tell a trusted someone. Whether that person is a friend, a family member, or a neighbor, having someone to check up on your home every so often while you're gone is a smart security measure. This works especially well if you choose a trusted neighbor—they'll be able to keep an eye on your house the entire time you're gone, and they can pay attention to anything unusual.
3. Make It Look Like You're Home
This tip is important whenever you leave your home, but especially when you are gone for an extended period of time. You can make it look like you're home in a number of ways:
Use timers to turn your lights and television on and off at the correct times
Stop your newspaper and mail delivery services or have someone come by to pick them up
Arrange to have your trashes brought out on the correct day
Arrange to have your lawns and landscaping done as normal to avoid an overgrown, out of town look
4. Utilize Layered Home Security
Layered security means using multiple approaches of defense to keep your home safe. While it may seem obvious, the easiest way to protect your home is to close and lock all of your windows, utilize all of your door locks, and utilize the home security systems that you have in place. If your home security system is out of date, consider updating or upgrading your existing security system before you leave.
5. Watch Your Home Even While Away
It is a worthwhile discussion to find out if you could benefit from home video surveillance before you leave for your summer vacation. If you want to have complete peace of mind no matter where you are, look into remote home monitoring systems.
Year Round Home Security in Los Angeles
Even after the summer is over and vacations have ended, you can continue protecting your Los Angeles home with the right home security systems. With customizable options for your home and lifestyle, there's a way for everyone to keep their home and belongings safe, whether home or away.
Social Share