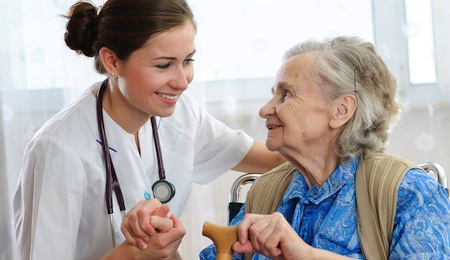 We cannot be at home all the time to care for the people we love. We often have nannies to take care of our children or caregivers to take care of our elderly in our absence. Often times we use different agencies or databases to find these individuals, but how much do you really know about them?
While most caregivers are good people and they truly help those that they care for, some can become abusive. According to the National Center on Elder Abuse, approximately 7.6%–10% of seniors experienced abuse. Most seniors do not want to inform the authorities, for fear that they may get their caregivers in trouble. Your loved one might be suffering and you might not be aware. Our children and elders are the most vulnerable people in our society, which is why it's our duty to make sure they stay protected.
In addition, these caregivers are often unsupervised in your home. This gives them easy access to your valuables and information. Some caregivers can steal your jewelry or other treasured items, or they may be able to steal your identity.
Here are some things that you should do to ensure the safety of your loved ones and your possessions:
Do a Background Check
Most agencies do a background check on their caregivers and nannies, but these checks may not go as in-depth as you really want. Do a background check on your own to ensure that the caregiver's record is completely clear. The safety of your loved ones will be of the highest priority, so make sure that there are no red flags.

Red Flags include:

History of abuse or violence
Alcoholism or drug addiction
Family issues or violence
Financial issues

Ask for Referrals
Ask for referrals from previous clients and employers. Use the referrals to find out more about the personalities of the applicant to see if they are patient and caring. Find out if they have a history of tardiness or absenteeism. These usually indicate that the applicant does not care about their job.
Invest in a Safe
Make sure that your valuables and important papers are kept secure in a safe. There are even safes that are fireproof, ensuring your important possessions can survive a disaster. Choose a reputable safe installation company and make sure your safe is securely bolted into place so it cannot simply be removed. By investing in a safe, you will not need to worry about any strangers stealing your possessions or irreplaceable papers.
Use Covert Cameras
You cannot be there all the time to watch your loved ones. If you fear that your loved one is being abused, you may need to install some covert cameras into your home. This is simply a precaution to ensure that your loved one is being properly cared for and no abuse of any kind is happening. You need to be aware if anything harmful is happening to those that you love.
Understand that most caregivers are caring and don't engage in acts of abuse. However, there is always a chance that the caregiver you trust might have ulterior motives. Make sure that your family stays safe at all times by following these important precautionary measures.
Social Share