Thinking About Hiring a Home Security Monitoring Company? You Might Need One More Than You Think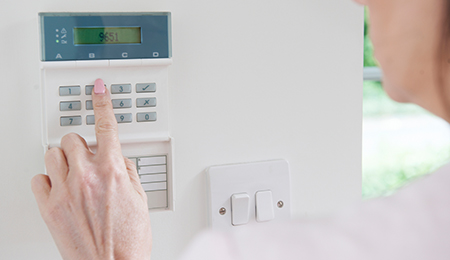 If you're thinking of hiring a home security monitoring service but you don't know if you really need one, you should think twice. Crime is everywhere, even the most unlikely places. In order to protect you and your family, you're going to need to consult with a home security monitoring service. Here are a few reasons why.
1. Criminals Search For Houses Without Security
When criminals are searching for a house to rob, you can bet they're going to skip one that has home security monitoring. Criminals are constantly "casing" houses, which means that they're using their own personal methods to detect whether or not a house will be easy to break into. They search for houses where people are all gone at the same time and ones that have security flaws that they can exploit. If they see that you don't have a working home security monitoring service, you could be a target. By hiring a service, you're telling the criminals that you're not going to be an easy target, so you're significantly less likely to be burglarized.
2. They're There 24/7/365
You never know when you're going to need home security monitoring. The uncertainty is one of the worst things when you own a home with a family that you love. It could all be taken away in an instant. When you have a home security monitoring service, you don't have to be constantly worrying about this; you can breathe a sigh of relief that your home, and more importantly the people in it, are going to be safe.
3. Crime is Measured in Trends
Home security monitoring services dedicate their resources into taking crime data and analyzing it to proactively keep awful things that happened to your neighbors from happening to you. If you have the opportunity, it's best to go with a company that's local, because they'll have more focus on your area. Home security monitoring services provide all day service twenty four hours a day to protect you and your family.
4. The Statistics Are Against You Without Security Monitoring
The FBI burglary rates state that 1 in 3 homes without a security system will fall victim to a burglary as compared to 1 in 250 homes that do. By having security monitoring, you're not just a little bit safer, you're making the odds of getting robbed exponentially lower. There's simply no comparison. If you have a home, you need to protect it. By have a security monitoring service you're taking the guesswork out of when and how it might happen.
Crime Can Happen, Prevent it With a Home Security Monitoring Service
When it comes down to it, you need the peace of mind for you and your family that your house is safe to live in. Without that, it's going to be hard to make your house a home. Hiring a home security monitoring service is an inexpensive way to communicate to criminals that you're not to be trifled with.
Social Share